CHI is unique and stands out as a brand because of the technology we use on our CHI hair styling tools and CHI flat irons. Farouk Systems believes that through innovation, we can offer the hair stylist and consumer truly unique CHI hair styling tools and products that out perform anything else in the market.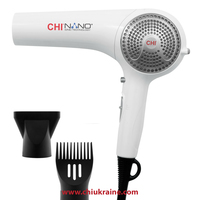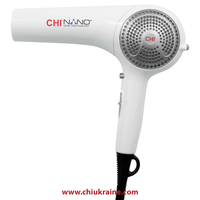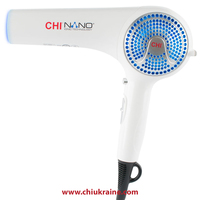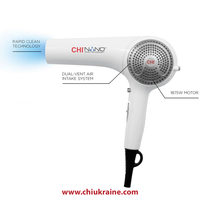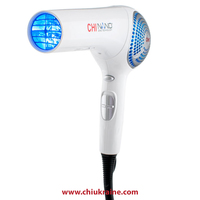 CHI Nano Dryer
chi-nano-dryer-kiev-ukraine
The CHI Nano hair dryer features a lightweight ergonomic design with a powerful 1875W Ceramic motor for faster styling. Its ceramic ionic technology generates negative ions that dry hair without damage, while sealing in moisture and shine. Offering a dual air-intake system with two vents that help to reduce drying time while producing a stronger air flow. The Rapid Clean Technology®: Nano Silver and Blue LED lights help to kill bacteria providing cleaner air.
Features:
1875W DC motor
Dual vent air-intake system
Rapid Clean Technology®
Weighs less than a pound
Sleek ergonomic design with silicone grip stand
Nozzle and comb attachments included
3 temperature and 2 speed setting
Feedback form
Here we answer any of your questions